Reliable, Robust and Scalable Solutions for Companies of all Sizes
Organize, manage, control and improve your Business Processes and Outcomes.
Enterprise Software Development tailored to your specific needs, processes and business goals, designed to last and to improve your outcomes.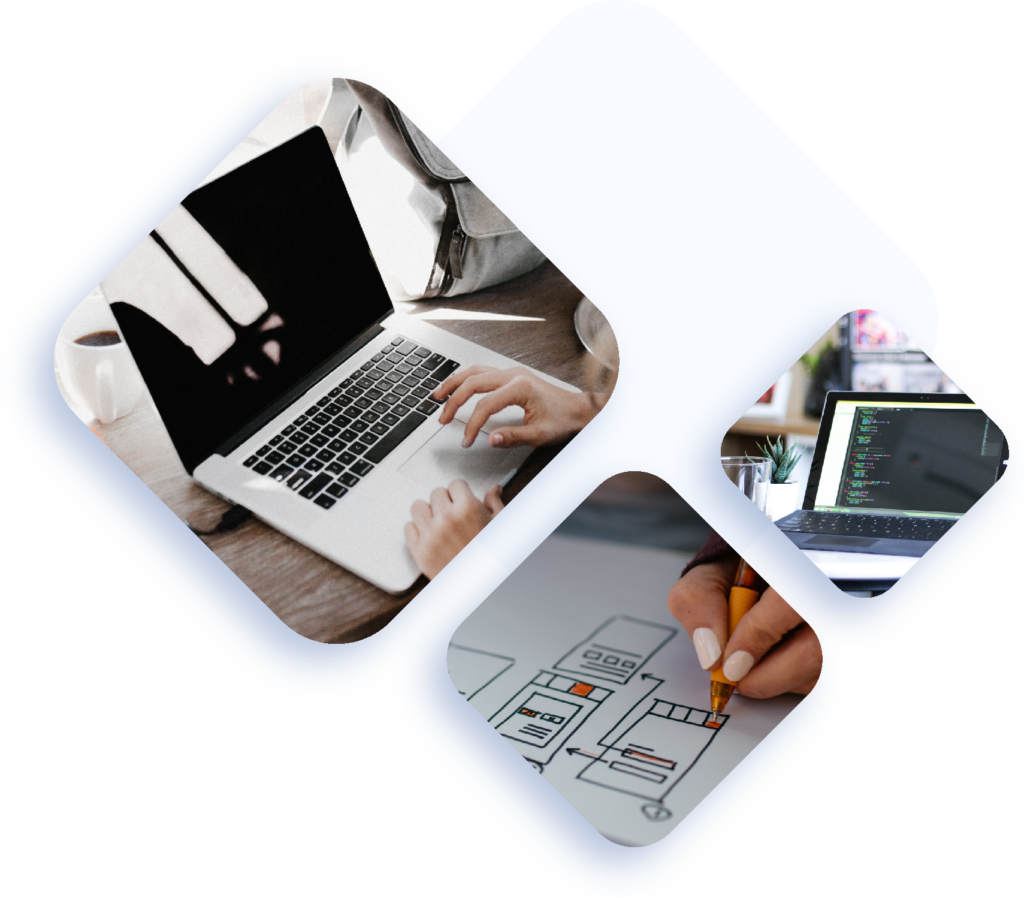 Tailored Solutions to fit your Business Needs
High quality API integrations among platforms to achieve continuity and make everything easier.
We design, develop and implement web, mobile or cross-platform solutions right for your company.
Upgrade your current software with a fresh design, state of the art tech, new features and capabilities.
Enterprise Software Development Process
Sometimes, off-the-shelf software solutions are not the best fit for your company because they force you to accommodate your business to theirs, or you have to handle your information on different tech platforms.
With tailored solutions and custom made systems, your company is able to organize, manage and control everything from a single platform. that perfectly fits your business processes, goals and culture.
Back-office Solutions (ERP, CRM...)
Seamless management to improve your company's processes and outcomes in on place.
E-Commerce & More Sales Channels
Online stores tailored to your brand image, with an amazing user experience.
Inventory & Manufacturing Management
Web, cloud, stand-alone or on premise platforms to manage inventory and production processes.
Custom All-In-One Solution
Custom Development tailored to your business needs and goals.
Integrate ERP, CRM, Billing and Payments
Reliable API Integrations with third-party software, to improve your processes.
Upgrade Your Current Software
Improve, mantain or enhance your corporate legacy software with no hustles.
Business Intelligence & Big Data
Quality insights and key information to improve your outcomes and streamline your processes.
Artificial Intelligence & Machine Learning
Automate and improve the way you and your team work.
Dedicated and tailor-made E-Learning platforms, to educate your team or your clients.
Business Process Automation
Automate and improve your business processes and outcomes, and save time and money.
Trusted by Startups and Established Companies
"The leadership shows in the results."
"Their attention to detail, patience for non-technical founders, and ability to be nimble/adapt have been impressive."
"Our team ends up in tears because we're so excited at what they've changed and developed."
How Can We Work Together?
Our talented team of software engineers and developers are able to deeply understand your business needs, design a robust architecture and deliver a tailored-made solution to help you achieve your goals.
Experts in planning, software architecture, user experience, user interface and software development are ready to work with you whenever you are.
We offer you two ways to work with us:
Ready to take the next step?
We create Digital Experiences completely designed around your brand. We are all excited to work with you and to see you grow!