Preparing your website for Christmas should be one of the main tasks right now. Considering that the big sales and year-end auctions are just around the corner.
If you have a commercial website, you may not have a physical storefront to decorate with bells, wreaths and pine trees, but there are a few tricks to improve your online presence during Christmas and get customers in the holiday spirit and buy your product or service.
In this article we show you five steps to prepare your website for the holiday sales season, you can't miss it.
Take note!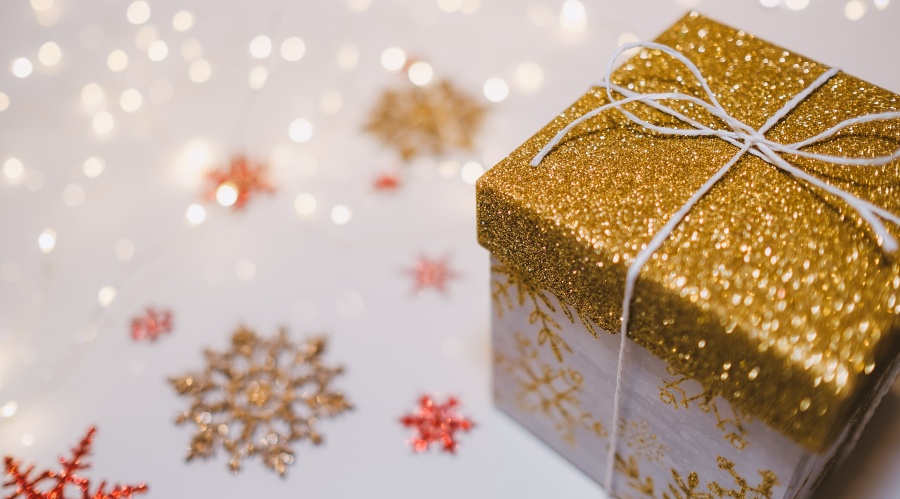 1. Plan your business strateg
The first thing you should do is invest time in creating your business plan and review the previous year's sales figures. Evaluate your inventory: Inventory will help you see which of your products may be the best sellers of the season and if you have enough stock. Once you have identified those items or services, the next step is to think about your sales strategy. In terms of your financial information, what is the discount or customer benefit you can offer? For consumers, this incentive often plays an important role in their purchasing decision. So factor this additional cost into your calculations.
Once you have defined the offers that are within your capabilities and the items you want to promote with prime placement on your website, you are ready to start putting your plan into action.
2. Update your offers
Complete your product descriptions: The first thing you should do is review your services page or product descriptions. Make sure they contain all the details a curious customer would want to know.
You can use textual descriptions, professional product photos and even animated videos to give a visual idea of what's in store.
Update your products to show the offers: This involves applying a markdown or discount to items to show the price difference, and then adding ribbons to the discounted products to mark up their corresponding images. Make sure they also appear in a new product collection that you'll need to name for the occasion, such as "On Sale" or "Holiday Special Offers."
Then just add that collection to the right side of your home page. This way, it will be clear to visitors where they should look when they arrive at your website.
Search for holiday-related keywords: Now that your website is updated with the best deals on the Internet, you'll want to make sure people can find you when they're ready to fill their holiday shopping cart. Search engine optimization (SEO) will be the key to success.
Find out what keywords a user is most likely to enter in the query box when searching for a business or product like yours. Once you find them, make sure those words and phrases appear in the right places throughout your web page content.
Demonstrate your reliability: Now you have to convert a casual visitor into a potential customer. This can be accomplished by anticipating your potential customers' questions and placing the answers in easily accessible places on your website.
Include sizing charts and your return policy in your product descriptions, and update the "Contact Us" section and footer of your site with your vacation hours, shipping information if you offer free shipping or express delivery, create a FAQ page, etc.
3. Dress up your website for the holidays
Nothing gets you in the holiday spirit like Christmas decorations, so dress up your homepage with Christmas colors and motifs like pine trees, snowflakes, colorful lights and bells.
Add some vector illustrations of snowflakes or other Christmas decorations to your homepage. Find a team of professional designers to help you make high-resolution illustrations, which will instantly beautify your website and give it a stunning finish.
Remember to take these decorations to the publications you make on your social networks, think that they are potential visitors to your website, so it is important to attract the attention of the public with eye-catching designs.
4. Publicize your Christmas sales campaign
Invest in advertising, especially if you have decided to make sales and offers on your website. In addition, you can use your Fan Page, your Instagram profile or email marketing to advertise saving money, remember to create posts with Christmas touches, you can even create stories with Christmas carols to generate that Christmas spirit in your profile.
Adding a touch of urgency to your ads is ideal to get more visits and purchases on your website. In ads for deals and discounts remember to point out the expiration date of the promotion; creating a sense of urgency makes people want to buy the item immediately. You can use Google AdWords to include a countdown in your ad.
5. Ask for a friendly opinion
Now that your website looks amazing and is ready to make many users crave your products or services and get into the holiday spirit. Send the link to your trusted friends, family and associates for review.
Having an outside perspective will be a great help in catching spelling errors that you missed or any other details.
If there is a problem with your website, it is definitely better to have your great friend or sibling notice it than a frustrated customer.
Conclusion
Now that you know from start to finish how to prepare your website for the upcoming holidays, you can get down to work and achieve great sales and capture new potential customers.
If you don't have a team of designers to help you and you want to develop an application or an optimized website with the ability to impact your target audience this holiday season, contact us! We will be more than happy to help you.
---