You may have heard about graphic design and visual communication and thought that they are the same, but they are not, they have very obvious differences. Nowadays, with the development of new technologies and the rise of the Internet, design has begun to play an important role in web development.
While visual communication is broad and comprehensive, graphic design is more focused and narrow. To understand them better, let's see what each of them consists of and what differentiates them.
Take note!
What is Visual Communication?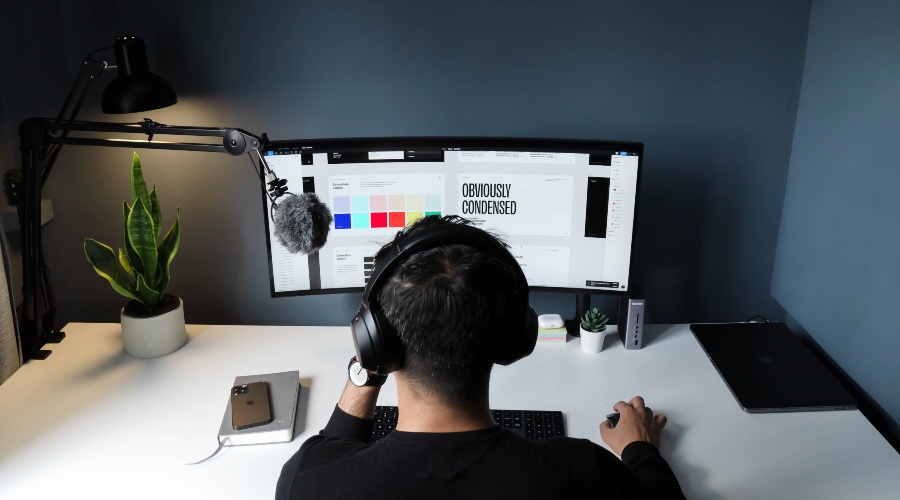 Visual communication is the practice of using visual elements to express a message, evoke emotions or inspire change.
For visual communication to be truly effective it must be informative and engaging, it's about selecting the right elements to be meaningful to your audience.
Visual communication is the art of using a wide range of sight-related tools to communicate. Designers must have knowledge of illustration, animation, photography, and graphic design. In addition, they must know how to execute their ideas in different programs or applications.
Some common visual communication strategies include:
Using symbols and icons to make information more memorable.
Making use of color to indicate importance and attract attention.
Using data visualization to show the impact of your work.
Using visuals and data to tell stories.
Employing shapes and lines to describe relationships, processes, and workflows.
What is Graphic Design?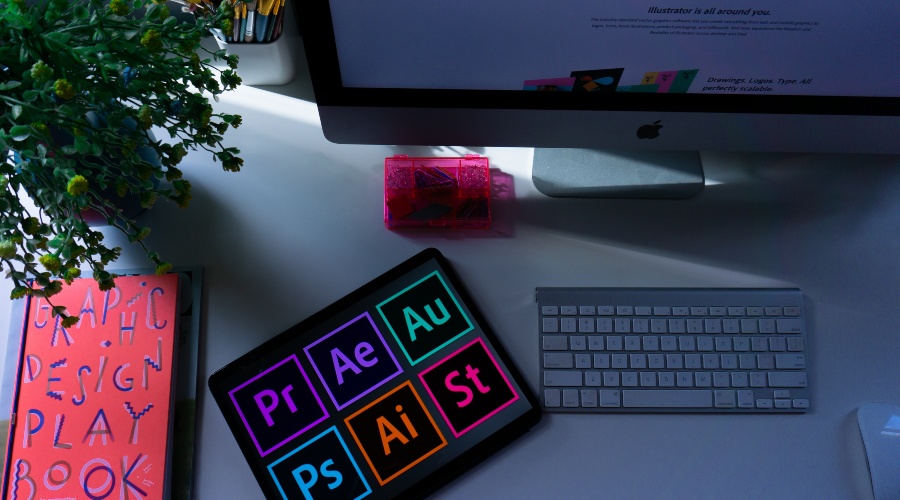 Graphic design is the process of creating visual content that helps communicate messages to an audience. By applying page layout techniques and visual hierarchy, designers use typography and imagery to meet specific user needs and focus on the logic of displaying elements in interactive designs to optimize the user experience.
Brands leverage graphic design in their logos, marketing materials, advertisements, website graphics, email communications, etc.
To better understand how graphic design works, you need to understand the different elements and principles that make up a design, since the combination of all the different elements and principles can turn a design into a professional looking graphic.
Here I show you some of the elements and principles:
Elements:
Color
Line
Shape
Size
Space
Hierarchy
Texture
Typography
Principles:
Simplicity
Continuity
Symmetry
Proximity
The difference between graphic design and visual communication
There is a fine line that separates graphic design from visual communication, which makes them very different from each other.
Visual communication is concerned with conveying a message or information. Graphic design, on the other hand, is a problem-solving tool that visual communicators use in illustration, typography or photography.
All images we see today are graphic designs, but not all convey a message or information. Therefore, not all design applies visual communication.
Understanding the difference between graphic design and visual communication translates into more creative and effective marketing strategies. The right balance between the two can mean the difference between a successful design and an unsuccessful one. This is important, especially when choosing a graphic design service.
Conclusion
Understanding the importance and significance of graphic design and visual communication is essential to differentiate yourself from the competition and show a unique design that conveys a message of value, which will make your brand be perceived in a positive way.
If you would like help with a design project for your company, please do not hesitate to contact us. We can help you create effective designs, from logo and brand guidelines to branding materials and visual communications.
---