The field of information and technology trends is gaining momentum every day. While some software development trends announced in 2022 remain unchanged, others emerge unexpectedly and completely change the way companies operate.
In this article we will discuss the top software development trends for 2023.
Take note!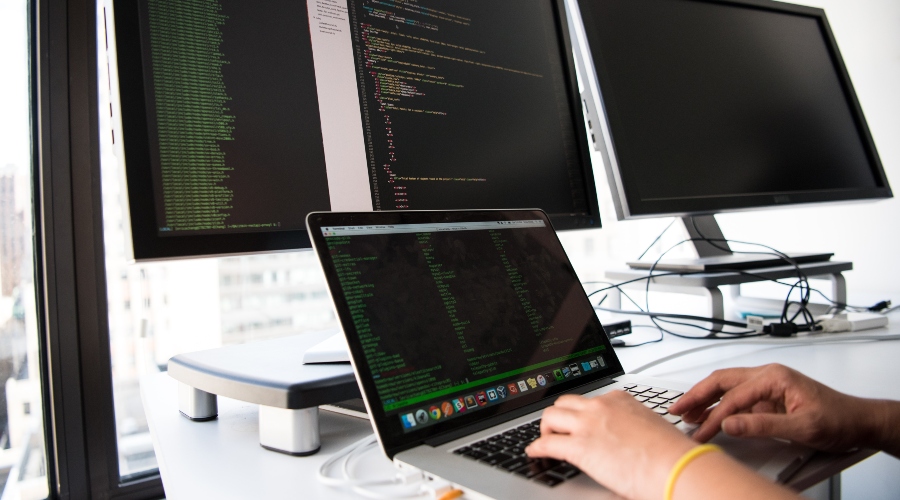 1. Low Code/No Code Development
Low-code development is expected to become one of the top 2023 trends in software development. In the meantime, anyone with basic programming skills can now try their hand at creating their own applications, and for SMBs, this opportunity is especially valuable.
While low-code/no-code solutions are rapidly gaining popularity due to their speed and the ability for any company to enter the market quickly, they are hardly scalable and adjustable if market trends change and companies have to react accordingly.
2. Internet of Behaviour
Internet of Behaviour (IoB) goes further than just influencing buyers' choices, it's about creating a more advanced customer experience. It is the next logical step in the development of IoT technology. Using IoT combined with Big Data, Business Intelligence and customer data platforms, IoB collects a wide range of information about customer behavior, interests and preferences.
In this way, companies will be able to create applications that better understand their users' needs, providing a unified and cohesive experience.
3. Kubernetes Adoption
Kubernetes is a portable and extensible open source platform for managing workloads and services, facilitates automation and declarative configuration, and has a large and rapidly growing ecosystem.
Kubernetes has become a popular platform due to its additional benefits, which include simple container application creation and deployment, platform reliability and efficient rollbacks, decoupling of applications from infrastructure, environmental consistency throughout the development process, cloud portability, and much more.
4. DevSecOps
DevSecOps is a trending practice in application security (AppSec) that involves introducing security earlier in the software development life cycle (SDLC).
Security is and will continue to be one of the main issues in software development. As a result, more and more companies will pay attention to the DevSecOps approach.
This trend practice involves software developers starting to introduce security measures at an early stage of the software development life cycle ( SDLC ). As a result, all potential threats and security issues will be eliminated more effectively in the early phase of software development.
5. Cloud computing
Cloud computing is the use of online computing power, database storage and other IT resources to improve and accelerate business processes. Most companies decide to migrate their applications and systems to the cloud because the infrastructure is easier to configure and manage, data storage, maintenance and support are effective and secure.
6. Web 3.0
Web 3.0 is a complex notion that involves the use of the latest technological advances when creating digital solutions. The use of these technologies results in a data-driven approach to customer satisfaction.
Web 3.0 is the third generation of services offered by the Internet for websites and applications. It is based on the use of machine-based data compression capable of providing a rich, semantic web. In short, to be able to create smarter and better connected and open sites.
7. Blockchain
Blockchain technology is showing unprecedented growth rates. Over the last decade, blockchain technology has been used to develop secure and trusted digital solutions in many industries.
While improving security, blockchain solutions also bring transparency in all transactions and introduce smart contracts to automate processes and improve trust between partners.
Conclusion
With several trends on the horizon this year, companies striving to adopt new technologies in their digital solutions should carefully study each software development innovation and surround themselves with the best development team.
If you have any ideas in mind for your company, don't hesitate to contact us so we can discuss your project! We can help you create the best possible software solution for your brand and your business, tailored to your needs and requirements.
We can help you design, develop and implement web, mobile or multi-platform solutions, so you can automate or improve your business processes and outcomes.
---